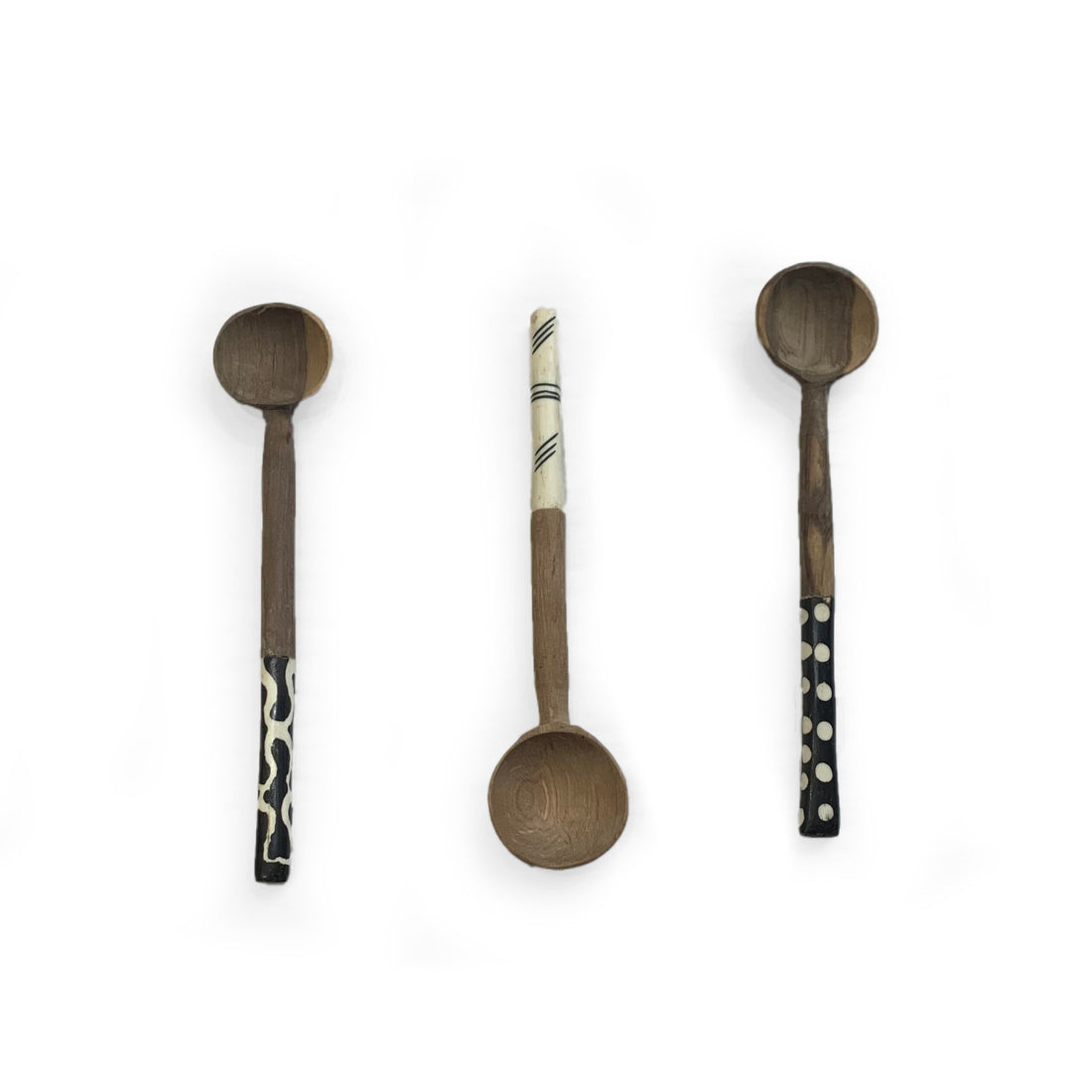 These hand-carved small spoons are the perfect housewarming gift--perfect for scooping coffee or sugar! They are made from ethically sourced African Rosewood, and the batik accents are added with repurposed cow horn. All patterns are a little bit different, which just adds to their charm! These spoons just get better with age, as additional oiling and usage brings out the natural wood grain more and more.
All wood sourced from Tanzania is certified for export from their forestry service, making certain to limit wood poaching and deforestation. We work with carvers in the famous Mwenge district in Dar es Salaam.



Spoons are sold individually


Spoons measure approximately 8″ long


We can't guarantee a specific pattern–but please let us know if you've seen one you'd prefer!