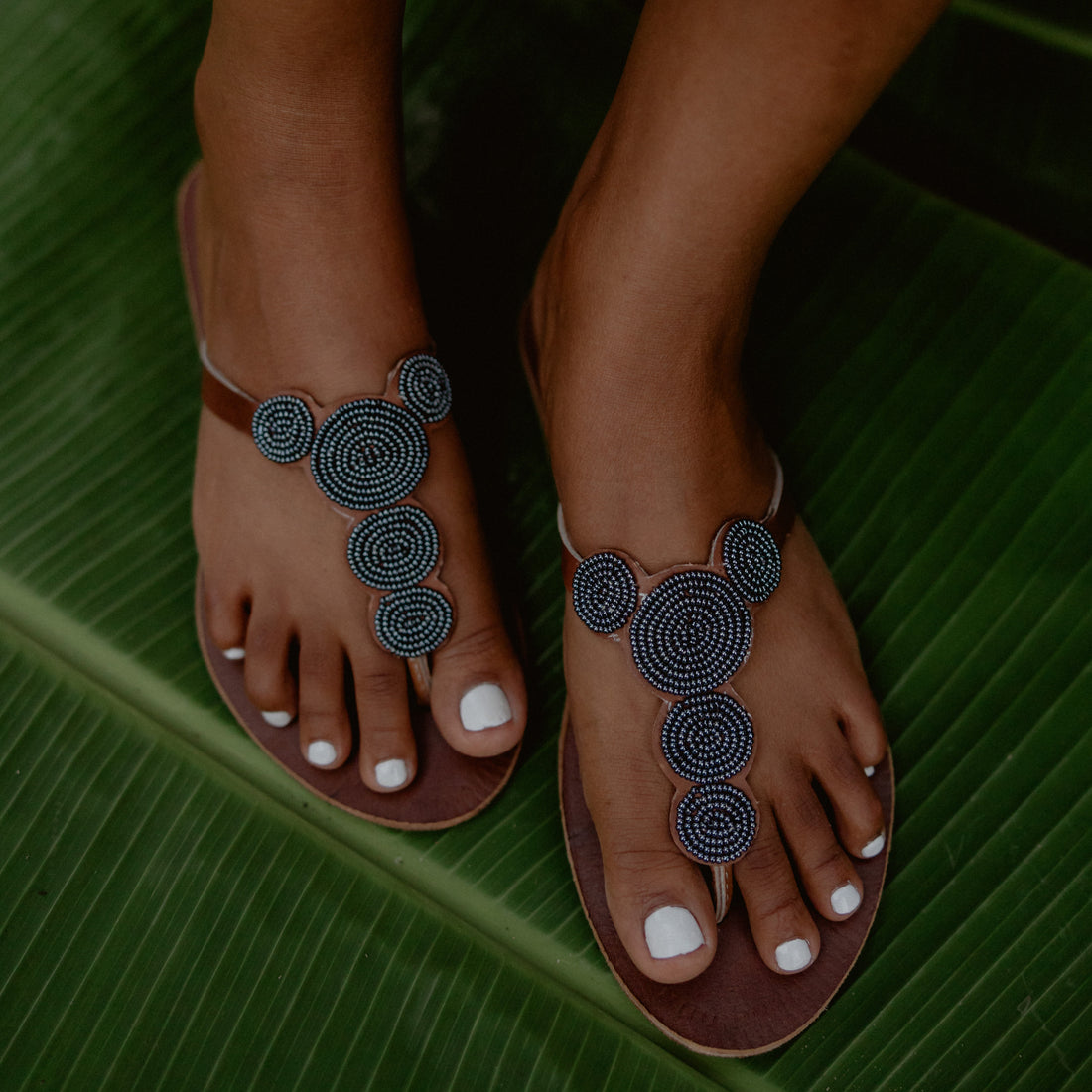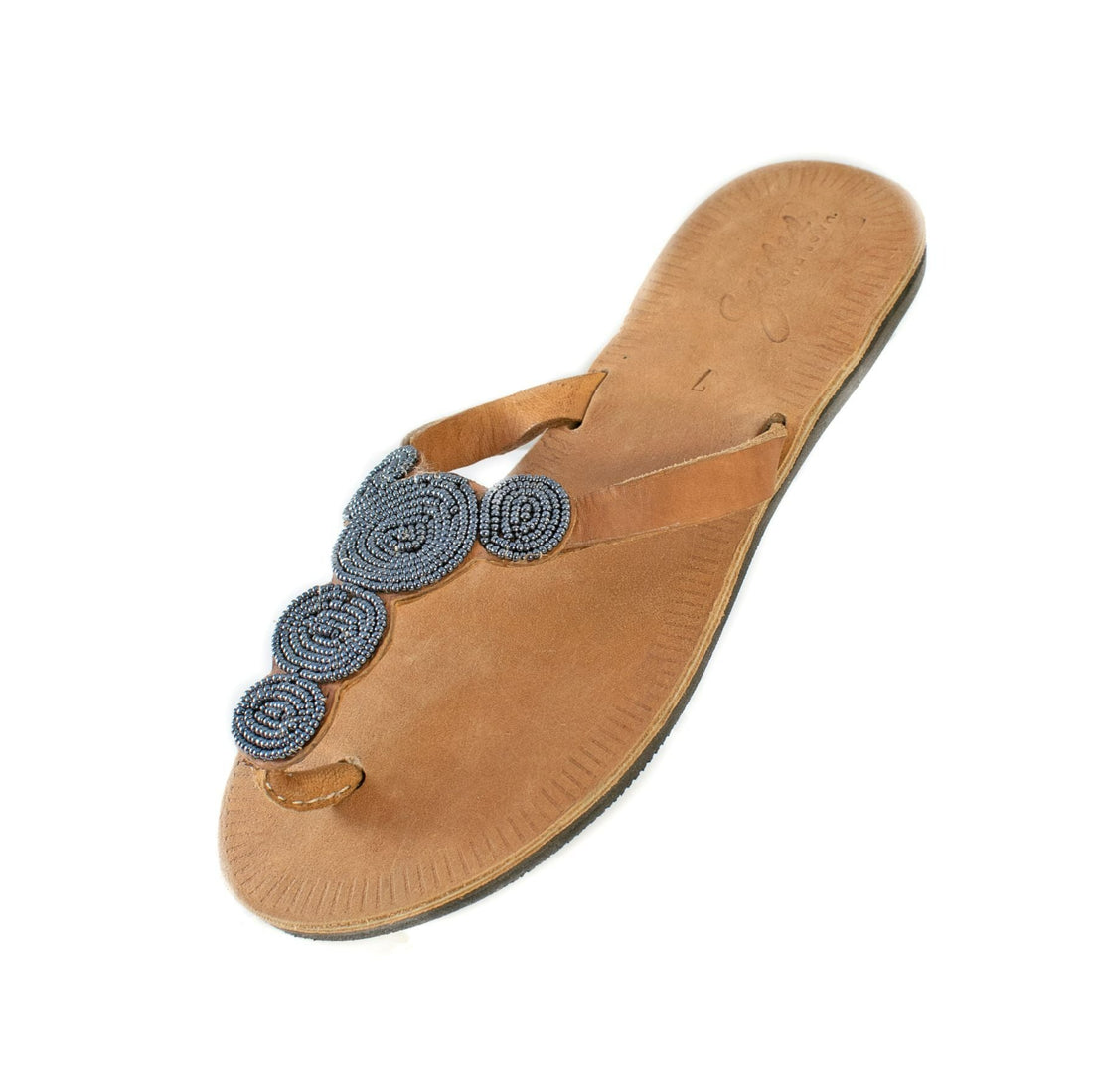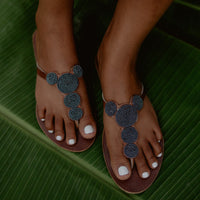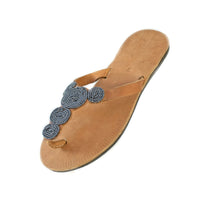 These fair trade beaded leather sandals are lovingly handmade by empowered artisans in East Africa. A modern and simple style, Posie brings sparkle with scaling circles that accent the foot.
Features:


Leather footbed


Leather upper


Reinforced nylon thong with a leather casing


Suede lining


Hand-beaded and hand-pieced


Our beadwork and leatherwork is all made by the fairly paid artisans of our partner co-operative in Tanzania. All of the co-op member artisans are all part-owners of the co-op, so they own 100% of the co-op and its profits.