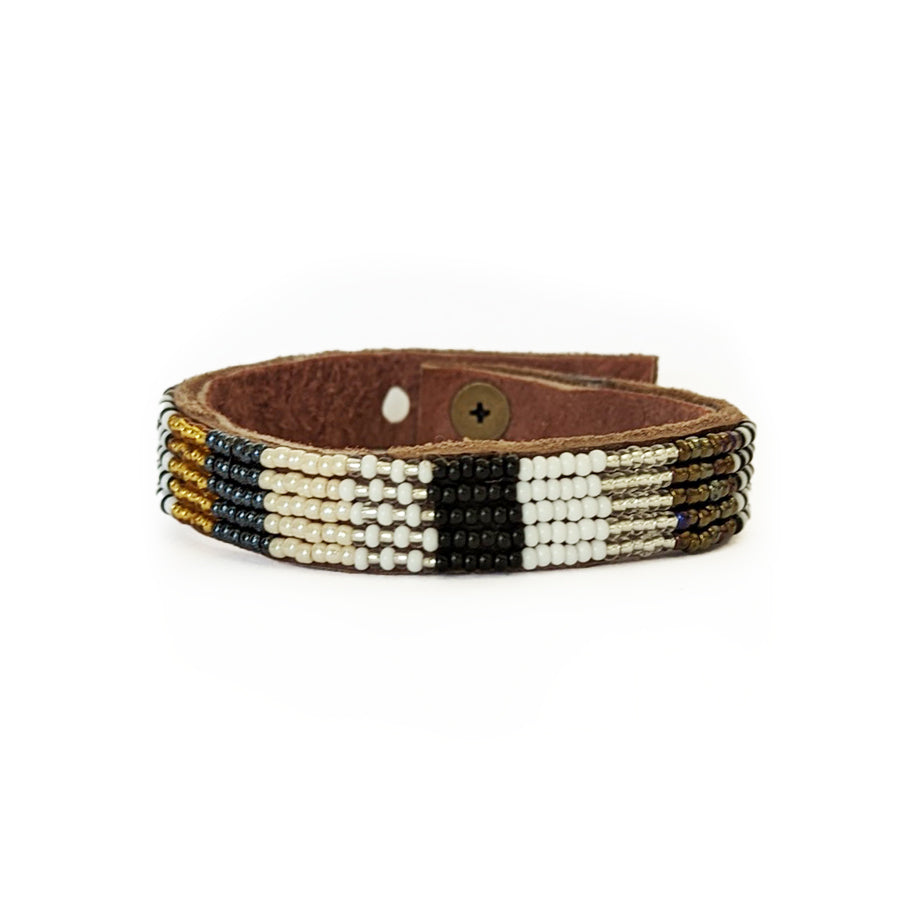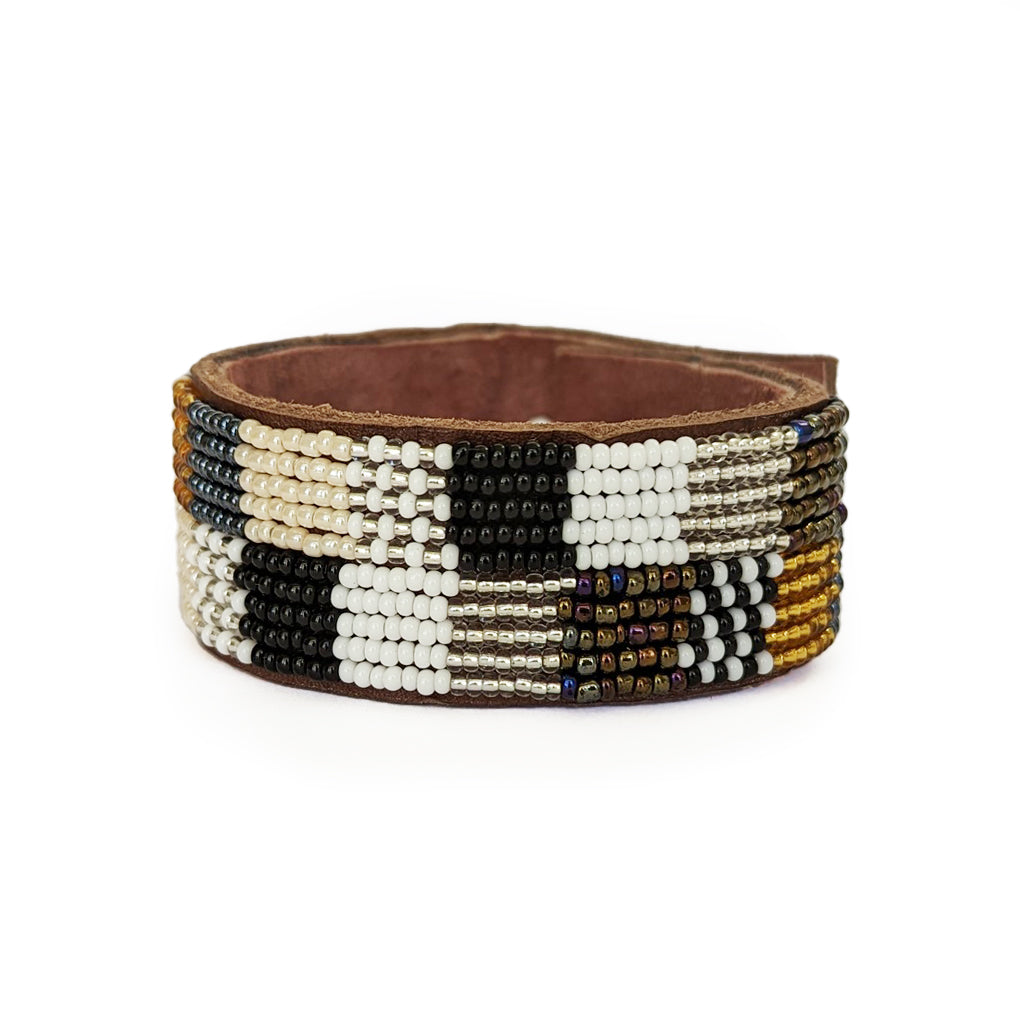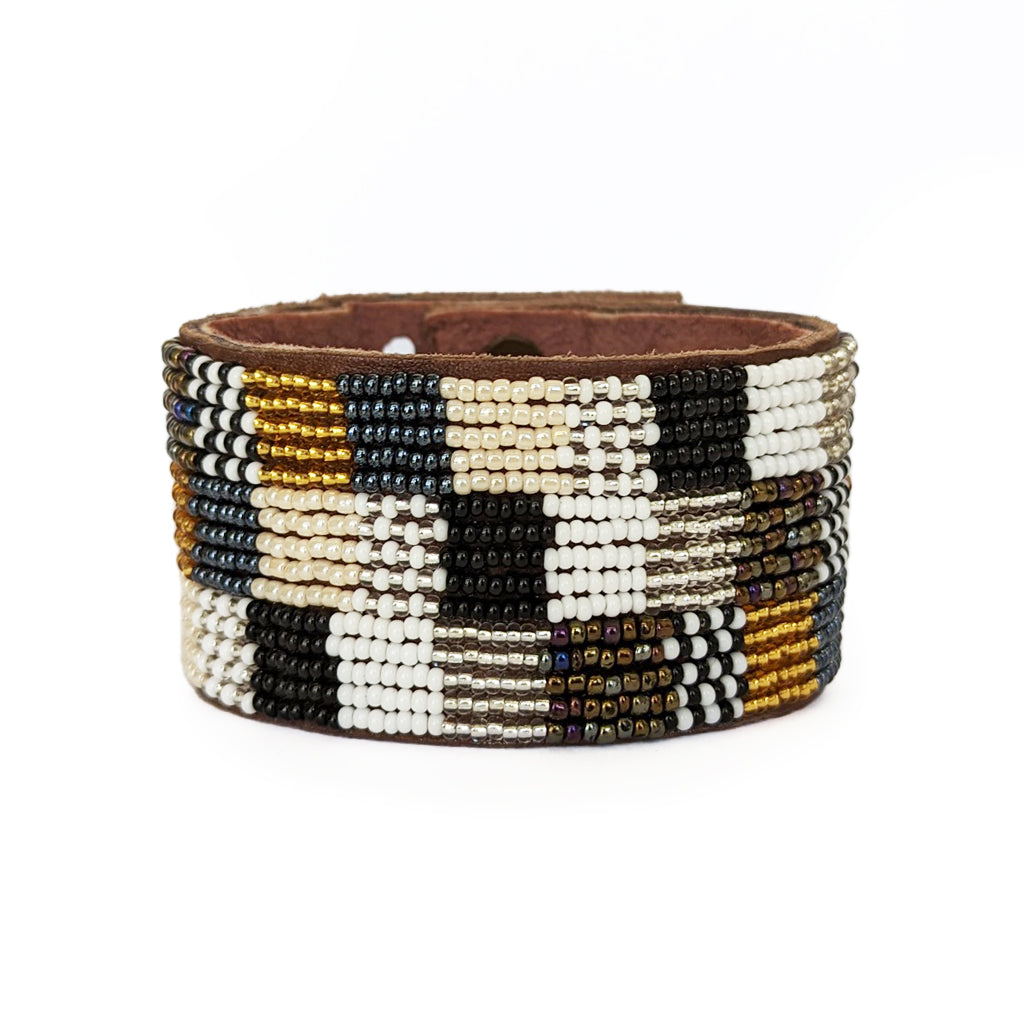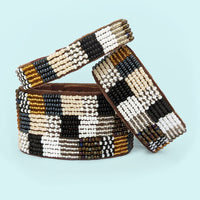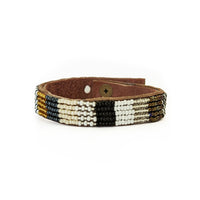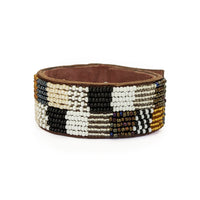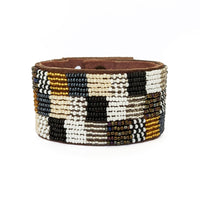 Patchwork Neutrals Beaded Leather Cuff
The Patchwork Neutrals Beaded Leather Cuff is the perfect ethically made bracelet! We are smitten with our metallic styles because they are so versatile. You can dress them up or pair them with a favorite casual tee-shirt and jeans.
Each bracelet is ethically handmade by the fairly-paid, empowered artisans of the Swahili Coast Co-operative. They are crafted from natural, free-range Tanzanian leather – sourced locally to our cooperative. Our talented partner artisans stitch high-quality beads onto the leather cuff using a monofilament line that is similar to fishing line.
Completely handmade, hand-beaded, and hand-pieced



Backed in suede for comfort and durability



Natural, free-range Tanzanian leather



Width: Small measures 1/2 inch / Medium measures 1 inch / Large measures 1 1/2 inches



Adjustable between 7"-8" in length



Fastened by a button stud closure with three adjustable lengths



Once you have bent your cuff into a circle, please do not try to flatten it out again
Our beadwork and leatherwork is all made by the fairly paid artisans of our partner co-operative in Tanzania. All of the co-op member artisans are all part-owners of the co-op, so they own 100% of the co-op and its profits.