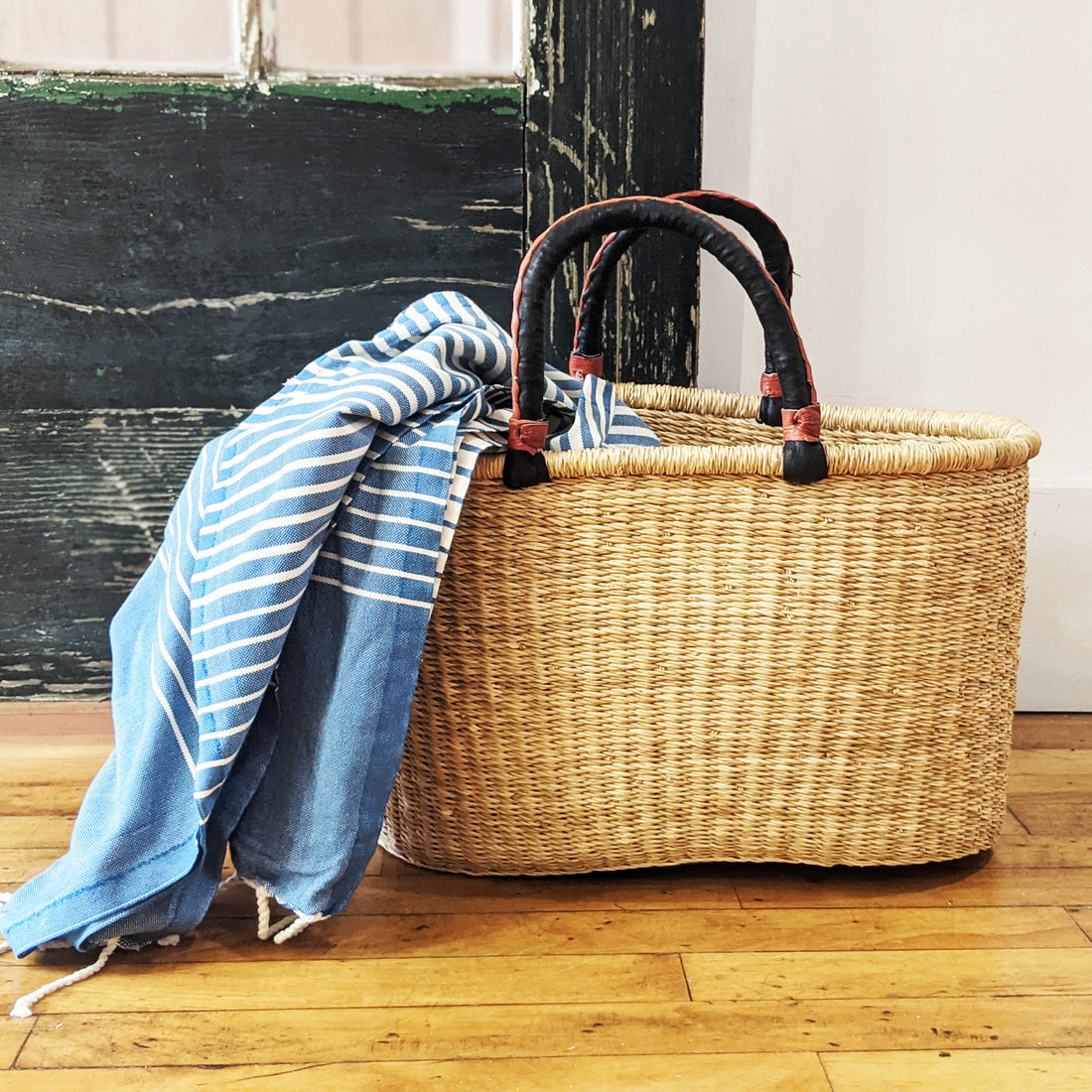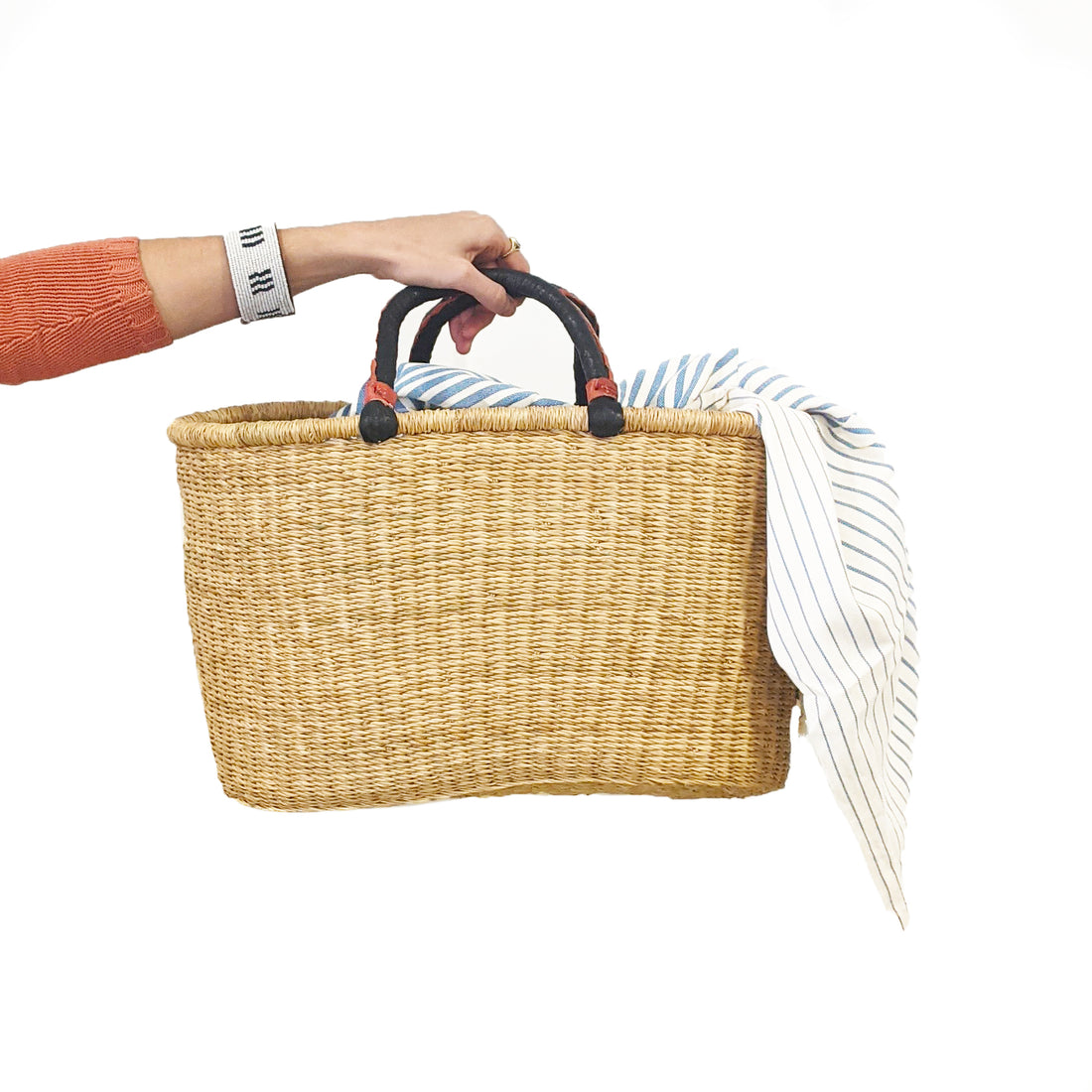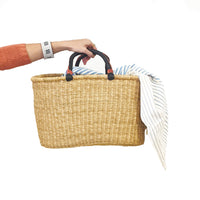 The Large Grass Tote is oversized to be perfect storage for around the house, or for those days when you need to pack a little extra to take to the beach! These beautiful woven grass bags are fair trade and handmade by women in Ghana. They are all natural in color, with no dye added to the grass. The handles are wrapped in natural leather to make them last for years and years.




Measures 16″- 20″ long x 8″- 10″ wide x 10″- 12″ tall exclusive of handles



Handles have a 5"-6" drop


Natural straw color


Sometimes shipped flat--just wet and reshape!