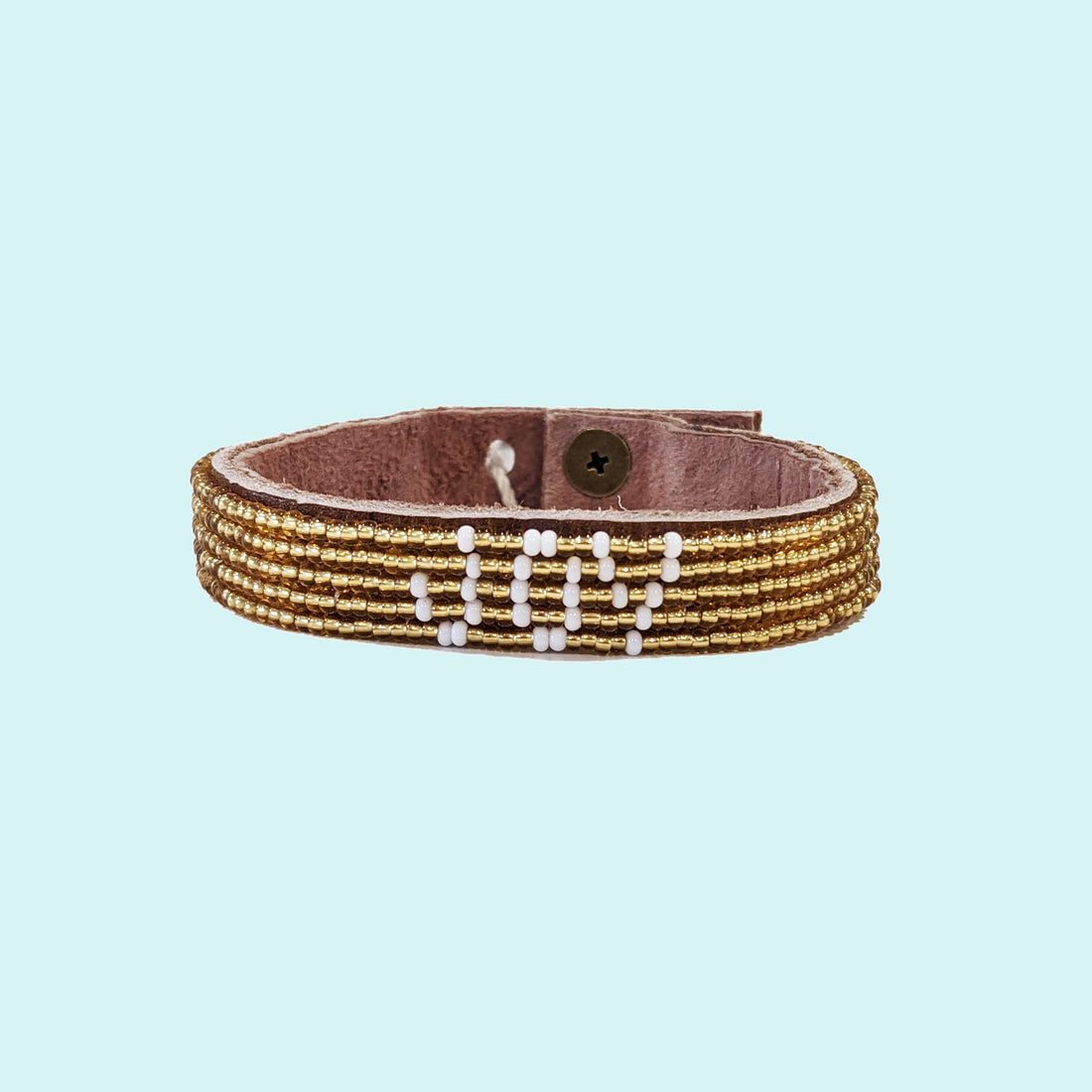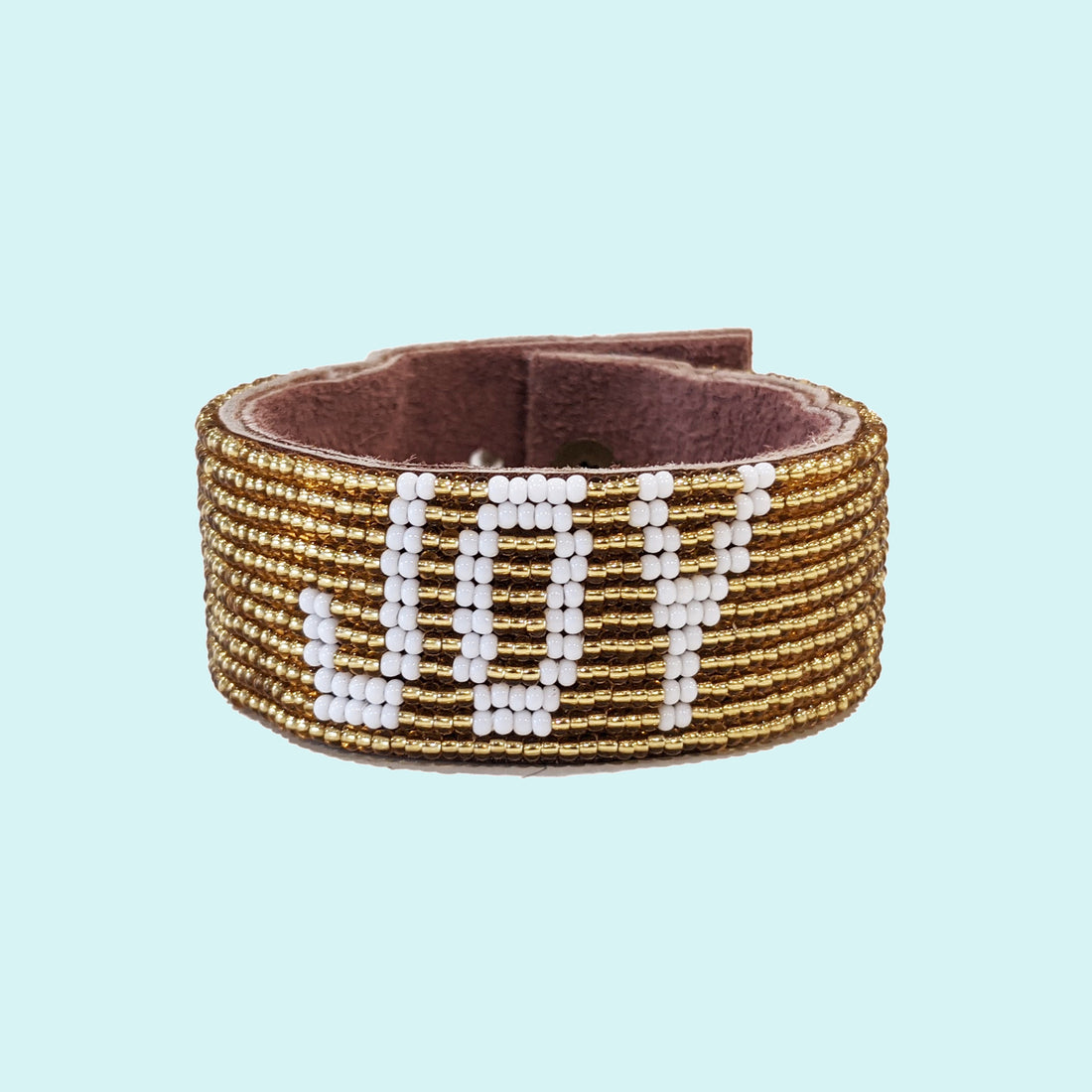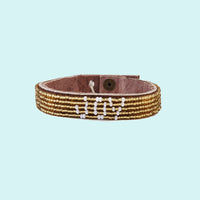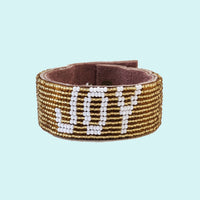 Joy Beaded Leather Cuff - Gold
The Joy Beaded Leather Cuff is part of our Affirmations cuff collection, a series of reminders to wear, to remind us what really matters.
Eight words are available in Black, White, Gold, and Silver: Love, Peace, Hope, Faith, Joy, Grow, Mama, and Truth.
Each bracelet is ethically handmade by the fairly-paid, empowered artisans of the Swahili Coast Co-operative. They are crafted from natural, free-range Tanzanian leather – sourced locally to our cooperative. Our talented partner artisans stitch high-quality beads onto the leather cuff using a monofilament line that is similar to fishing line.
Completely handmade, hand-beaded, and hand-pieced



Backed in suede for comfort and durability



Natural, free-range Tanzanian leather



Width: Small measures 1/2 inch / Medium measures 1 inch / Large measures 1 1/2 inches



Adjustable between 7"-8" in length



Fastened by a button stud closure with three adjustable lengths



Once you have bent your cuff into a circle, please do not try to flatten it out again
Our beadwork and leatherwork is all made by the fairly paid artisans of our partner co-operative in Tanzania. All of the co-op member artisans are all part-owners of the co-op, so they own 100% of the co-op and its profits.