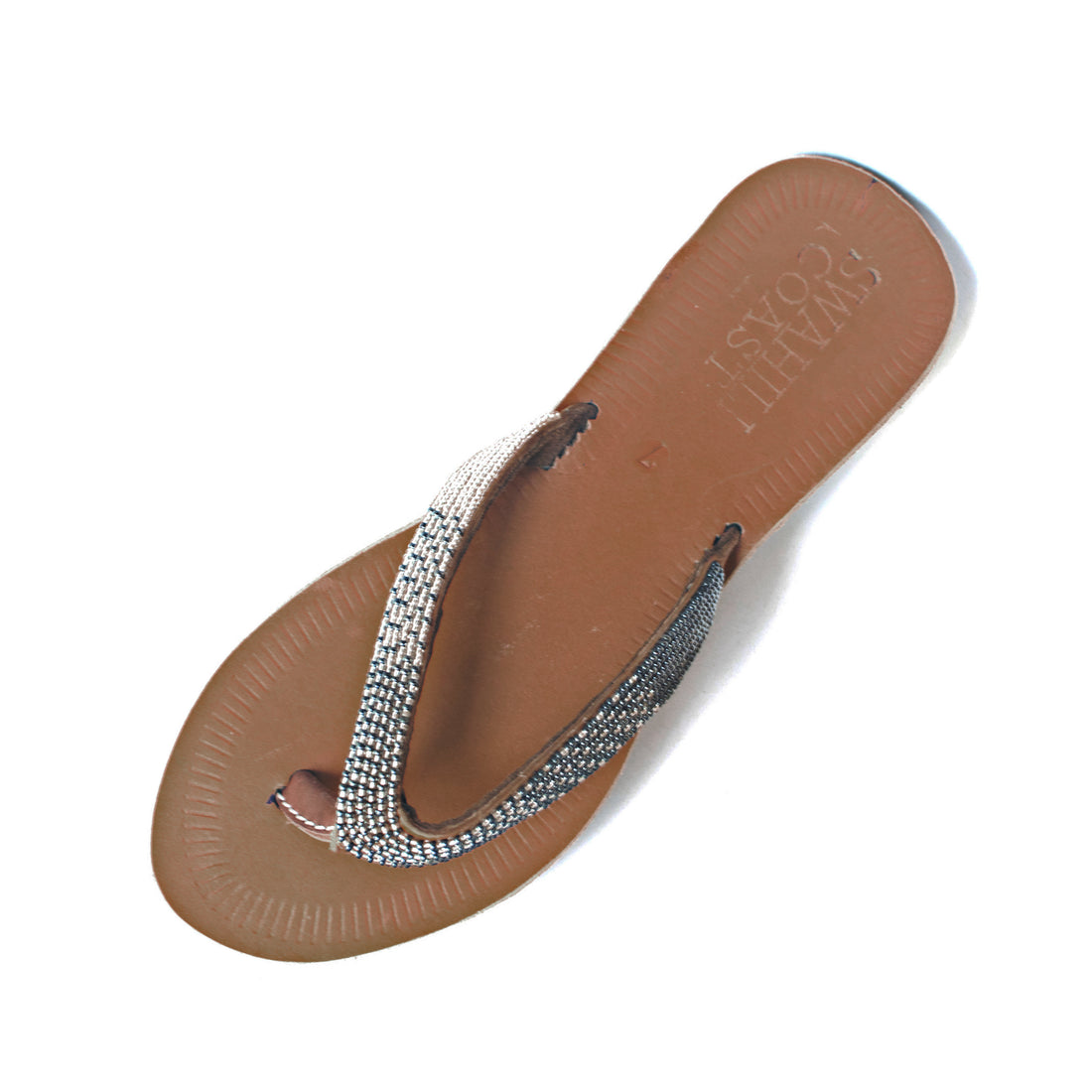 Ribbon Sandals in Silver/Slate Ombre
The Ribbon Sandals in Silver/Slate Ombre are the perfect pair for taking a sunset stroll on the beach or for slipping into while sipping an iced coffee by the pool! They feature a narrow strap, adorned with metallic beads in a fade from slate to silver.
Each pair of Swahili Coast sandals is ethically handmade by the fairly-paid, empowered artisans of the Swahili Coast Co-operative. They are crafted from natural, free-range Tanzanian leather that is sourced locally to our cooperative. Our talented partner artisans stitch high-quality beads onto the sandals using a monofilament line that is similar to fishing line.
Features:

 Completely handmade, hand-beaded, and hand-pieced
All-Natural Tanzanian leather
Suede-lined upper for added comfort
Microfoam cushion mid-sole that molds to the shape of your foot
If you are between sizes, we recommend sizing up!
Our beadwork and leatherwork is all made by the fairly paid artisans of our partner co-operative in Tanzania. All of the co-op member artisans are all part-owners of the co-op, so they own 100% of the co-op and its profits.