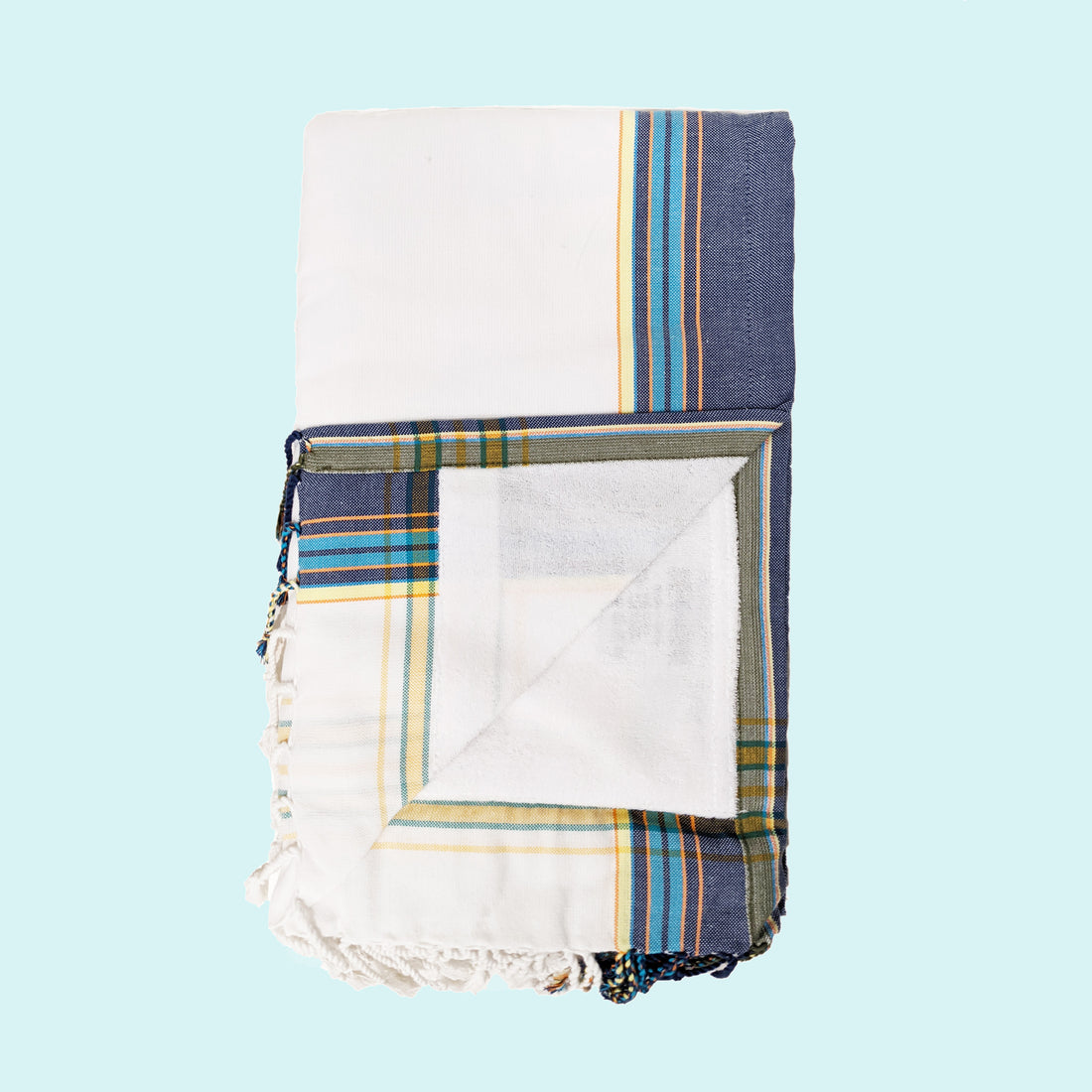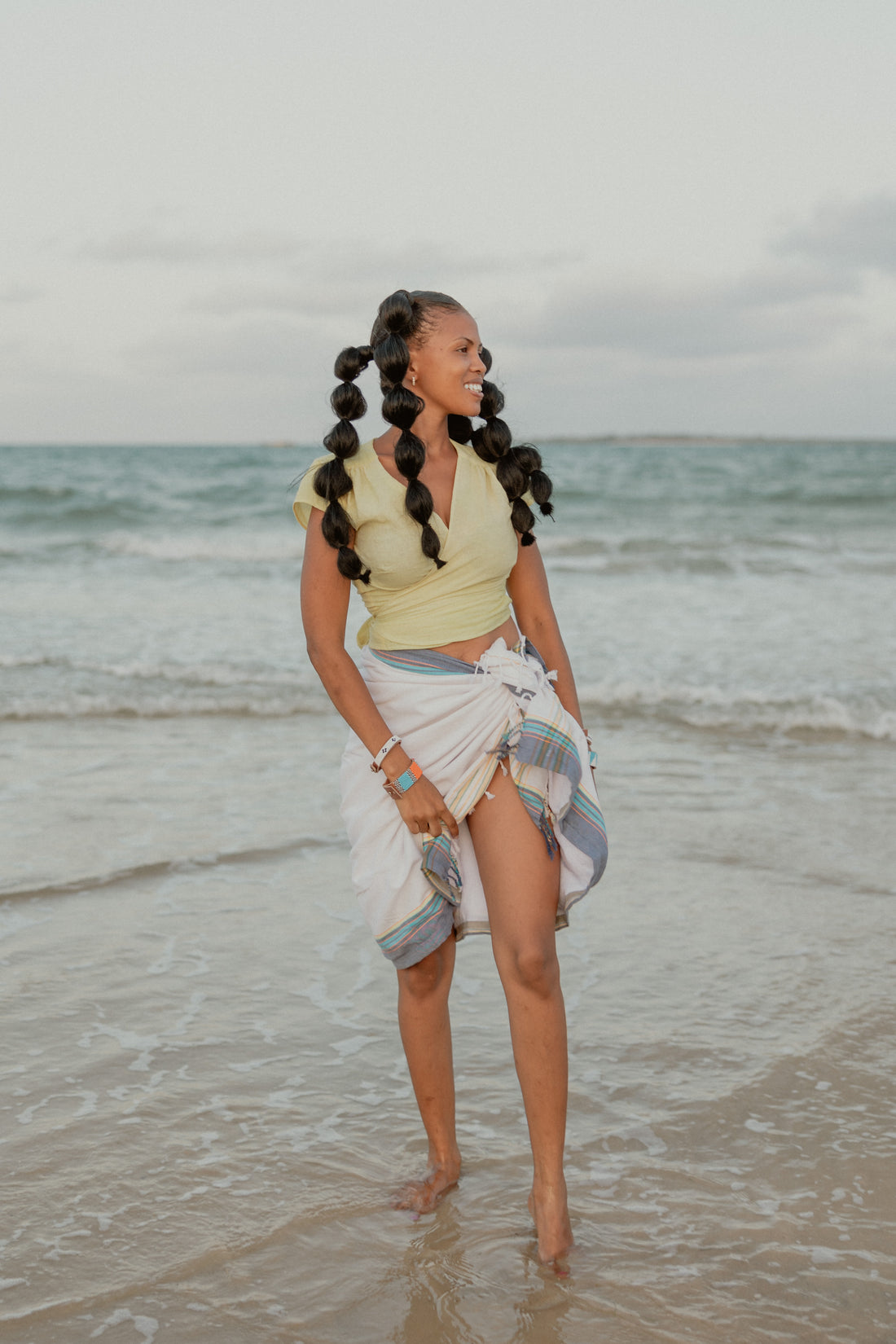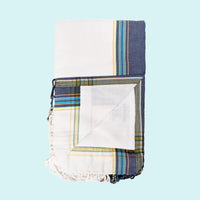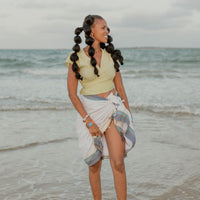 White with Navy Kenyan Beach Towel
Soak up some sun with the White with Navy Kenyan Beach Towel! Our fair trade Kenyan Beach Towels are ethically crafted in Nairobi, Kenya. We back lightweight and absorbent hand-loomed cotton kikoy cloth with quick-dry microfiber terry for extra absorption. The hidden velcro pocket in the interior is perfect for storing your keys or phone!
Kikoy is a traditional fisherman's sarong. This lightweight, colorful, and quick-drying cloth forms the basis of our luxurious beach towels!
Features:

Polyester microfiber terry lining
Velcro pocket in terry (6″ x 6″)
Cold water wash, machine dry low
Our Kenyan Beach Towels are 100% grown, loomed, cut, sewn, and tied in Kenya.

We work with a workshop in Nairobi, Kenya, that specializes in kikoy, which is the traditional fisherman's sarong that makes up the main fabric of our towels. They work with tailors to cut, sew, and tie the kikoy into our sand-resistant beach towels!